The Dead Have Never Died
Edward Caleb Randall (1917)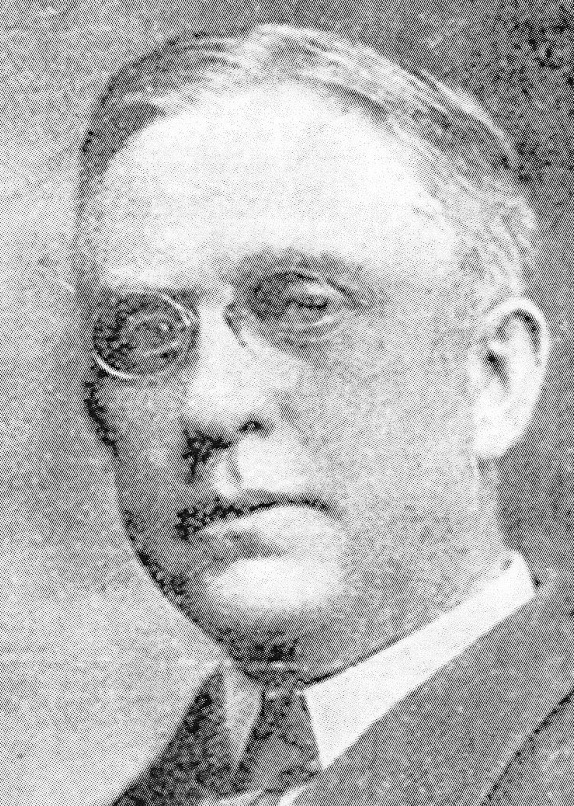 Contents

CHAPTER I VOICES OF THE LIVING DEAD

CHAPTER II A CONSCIOUS DISSOLUTION

CHAPTER III SPEECH WITH THE DEAD

CHAPTER IV TOLD IN THE AFTERLIFE

CHAPTER VI THE CONTINUICTY OF LIFE

CHAPTER VII A UNIVERSE OF MATTER

CHAPTER VIII THE RECORD OF A NIGHT

CHAPTER XII MAN'S ETHERIC BODY

CHAPTER XV SPHERES IN THE AFTERLIFE

CHAPTER XVII FACTS WELL TO KNOW

CHAPTER XVIII FROM DEATH'S SLEEP

CHAPTER XX POWER OF SUGGESTION

CHAPTER XXI NEVER A SECRET IN THE WORLD

CHAPTER XXIII FUTURE OF A CHILD

CHAPTER XXIV ACTUALITIES OF THE AFTERLIFE

CHAPTER XXV RATIONAL DEDUCTIONS
FOREWORD
I have had strange experiences in my Psychic investigations during the last twenty years. Refusing to be limited by accepted laws, I have devoted my thought to conditions prevailing beyond what is generally termed the material, and by combining and blending the mental and vital, with the tangible or physical forces, I have been able to have speech with those long thought dead. As a result I have found an unknown country about and beyond this Earth, and I would not go from this world of men without leaving a record of what I have learned. We are but custodians of knowledge as of wealth, and it is the duty of every one to give to others that which he has acquired, whenever it will add to human happiness.
There are certain people born with what is known as "psychic" force who, when scientifically developed, become instruments by the aid of which communication is established between the two worlds. Such was Emily S. French. She was a woman over 80 years of age at the time of her death. Above the average in intelligence, she devoted her life to helping others, and as a result her character was spiritualized and refined so that only good could come within her environment. I was indeed fortunate in my association with her. Even with such help, however, it required many years of work and experiment to obtain the exact conditions whereby satisfactory speech could be had with inhabitants of this unknown country, and from them to secure direct information of the conditions prevailing there. This, in a measure, I have accomplished.
That life continues beyond the grave, Lombroso, Richet, Sir William Crookes, T. W. Stanford, William T. Stead, Sir Oliver Lodge, – all Psychic Scientists, – and of late Sir Conan Doyle, have proved beyond question. My efforts have been to discover by what law survival becomes possible; to learn something of the death change, the character of individual life as it continues, and the conditions prevailing beyond the earth-plane. If the information that I have obtained is reliable, and if my deductions are correct, a discovery has been made that takes from the human heart the awful fear of death. No subject in the world is so important as this, and none is less understood.
In this world-beyond there are men and women just as here. Their bodies, Etheric in character, are composed of matter; therefore, they have form, feature, and expression, neither less nor more individual than when they lived the earth-life. They have homes as tangible to them as our homes are to us, composed of Etheric material just as our homes are made of physical substances, and in those homes the family relation is ultimately continued. They labor to increase their knowledge, and under the great prevailing law in force there, enrich themselves by helping others.
These propositions, far beyond human experiences, are not only hard to explain but are difficult to grasp. In the chapters that follow, I have tried to make the facts so plain that all may comprehend them. I have faithfully described some of my experiences, and given in substance the data as presented to me. Are my deductions warranted?
This research has been a source of great pleasure and profit to me. In the beginning I looked upon the death change with horror. I recall the casket containing the mortal remains of my mother lowered into a grave on a bleak April day, the pitiless rain, the biting winds, the lowering clouds. After the frozen earth had fallen into the open grave, I, a boy, walked alone, and then and there resolved that I would never rest content until I had solved the problem there presented and come to know, – if it was given man to learn, – something of that great change. Whether I have succeeded or not you must judge. I have, I think, demonstrated that nothing in Nature is hidden from man; there is no problem that cannot be solved; there is no condition that cannot be understood, provided that we labor long and earnestly for the goal desired.
Again one word to those who mourn. There is no death; there are no dead. Those whom we love and who loved us, in obedience to the great law of evolution, have simply progressed to a new plane of existence. Our eyes no longer behold them, our hands and lips no longer touch them, but their eyes ' behold and their hands touch us, though we feel them not. They walk with us, know our trials, help us by their mental suggestions, and comfort us by tender, loving thoughts. Those who live in the Etheric or Mental Plane are no less real to me than those with whom I walk from day today.
I have submitted this manuscript to a large number of advanced thinkers both in America and in Europe, and the general criticism has been that it is so in advance of experience, so different from the old teachings and beliefs, that few will grasp or understand the new propositions presented. This is without doubt true, but the facts as I have gathered them cannot be changed; truth is infinite.
Volumes have been written by the world's foremost writers to prove the possibility of communication between this plane and the next, though few have been privileged to enjoy direct and independent speech to the extent that I have. Those who read the pages that I have written must assume that speech is possible and that I have had the experiences narrated. I do not attempt to enter the elementary field; others have covered that branch. I have tried to transmit facts as they have been given me, and I expect many to accept them because they are in accordance with nature's law and appeal to reason.
It is a great privilege to be evolved out of the mass of life, to obtain individuality with all its possibilities not by a miracle, but through positive law. But that privilege brings responsibilities, among them the necessity of living a clean life, of developing character to the utmost, of doing something to make others happy, and of making the world a little better because we have lived a day within its confines. These things are not difficult to accomplish if we are unselfish. To the new thought, to the progress of the world, each may give something. Great truths come from the obscure. The night brings forth the stars.
EDWARD C. RANDALL